I decided to try and also make a proper post for now with some of the official stuff coming out! We'll start with Japan 🙂 Afterall, that's really where the main characterization of Duffy came from! Duffy is celebrating his 10-year anniversary this Summer with the "Journeys with Duffy: Your Friend Forever":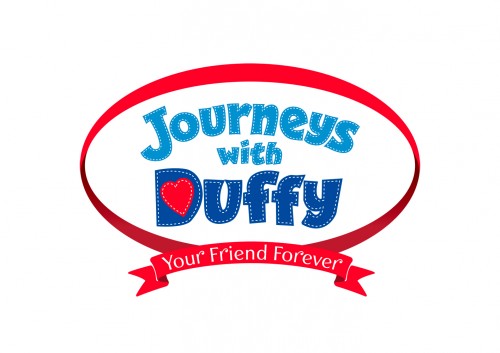 The majority of the event will last into next year so there will be plenty of time to celebrate! There is also a special celebration that lasts for three days people who applied have a chance to attend. One of the really neat things at the event will be that you can purchase older Duffy costumes that have released over the years.
As for the stuff for everyone, many items are coming out! First of all, these 10-year shirts featuring Duffy's new outfit for the event: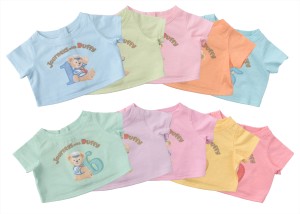 Each one is a different color with a different number on it and features Duffy in a unique pose. You can check out close-ups of all the Anniversary shirts here. I kind of wish they featured a different outfit for each year with the new special one only on 10 (And Duffy's original outfit on 1). Maybe even having Shellie May or Gelatoni featured on the number they came out. I just feel they could've done a lot more with them. Regardless, they are only 1,800 Yen each so! Here's one on: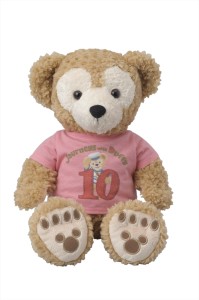 My personal favorite item is the special Logbook for 1,200 Yen: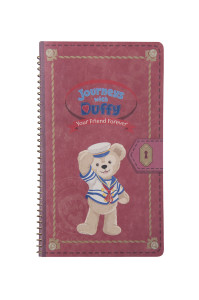 I just think it looks great. And I love these kind of "Adventurer Journal" things.
Of course, they couldn't introduce a new outfit in art without actually giving Duffy it!: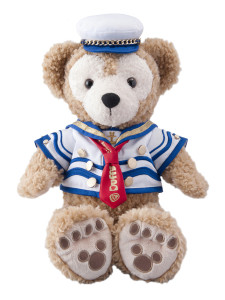 And Shellie May received her own version as well!: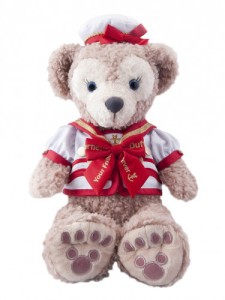 Both outfits are 3,800 Yen each (and are sold by themselves–Duffy and Shellie May are not included!). These are also the outfits Duffy and Shellie May will be wearing while out and about in Cape Cod so be sure to say Hi to them!
As for outside Japan, Duffy has been doing very well in Hong Kong. Just look at these cute Tiger outfits from the Hong Kong Main Street Gazette: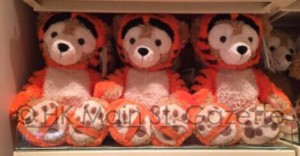 I'd recommend checking our their Facebook page to look at it all. It's nice to see Duffy doing so well.
As for here in the states, Duffy has joined the Dark side this year in time for Star Wars Weekends: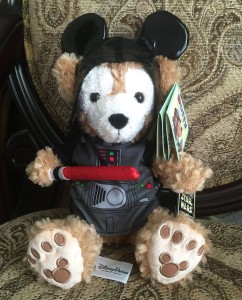 (Photo from here)
And continues to receive many exclusive costumes.
Speaking of which, one of the things I noticed some people were still asking was about Shellie May making her way overseas. She was finally introduced as an Aulani Disney Resort exclusive for the time being. While not perfect, it's better than nothing and she is definitely well-loved: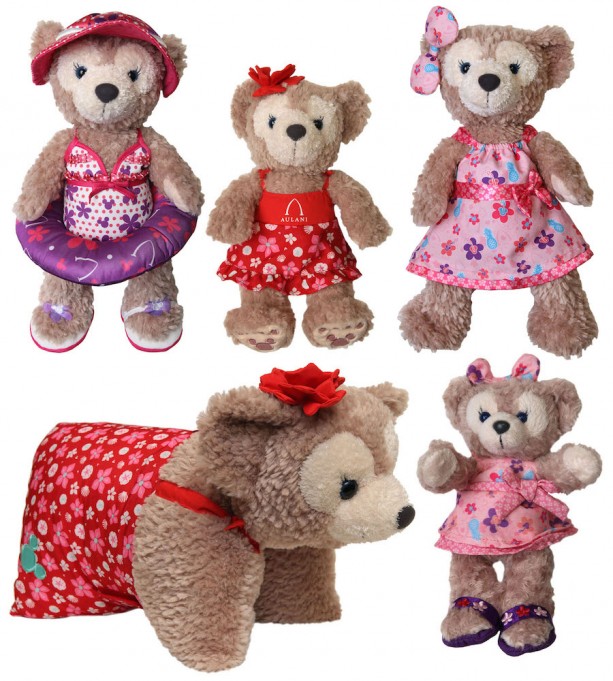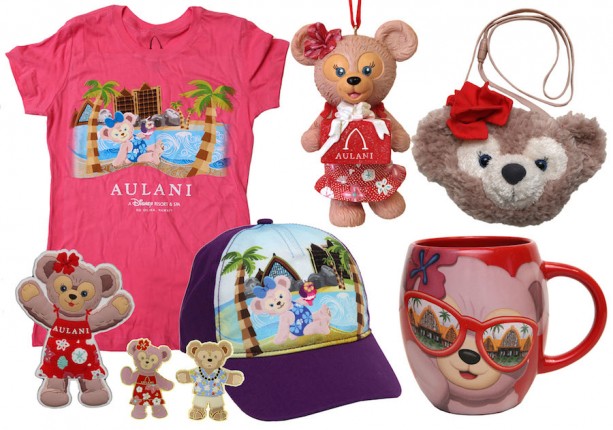 At the moment, there are no plans for her to make it over to the other Disney Parks and Resorts in the US, but maybe if she continues to do well we can see her soon!
Duffy recently joined her as well with his own special merchandise: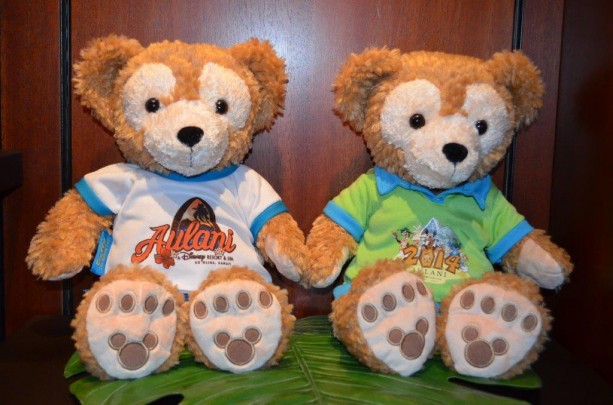 And he's getting more this Summer!: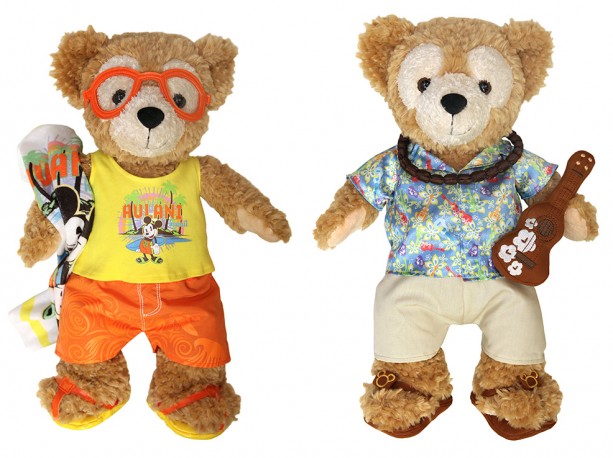 Shellie May also manages to continue getting new items as well such as this adorable dress: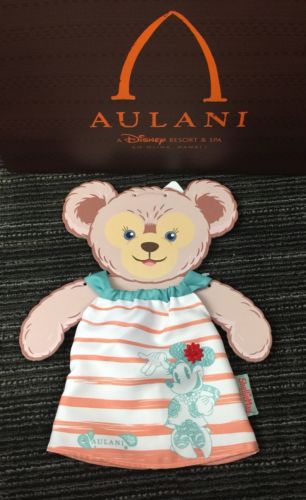 (Photo from here)
I absolutely love the colors. Definitely something I'm tempted to pick up. At the very least, it makes me want to go to Aulani… Maybe I'll make that a possible candidate for the honey moon…
UniBEARsity has also been getting some fun news in the last month! Firstly, we have these lovely spring outfits: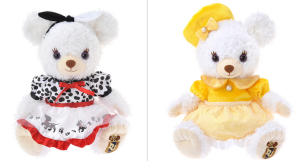 Can you guess the inspiration? One of my favorite minor details is the dog pattern on the 101 Dalmation one: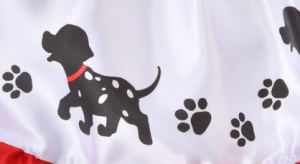 Finally, we also have a lovely Keychain version of a Peter Pan Outfit: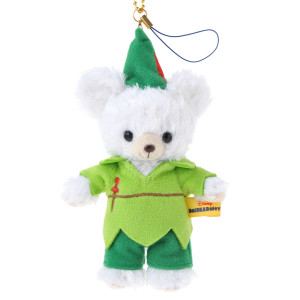 Maybe a line of Peter Pan bears will be next?
Speaking of the bears themselves, the newest one is based off Clarice!: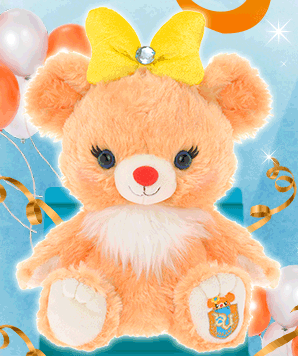 Her name is Apricot. I don't think I'd get one myself, but she's still pretty cute!